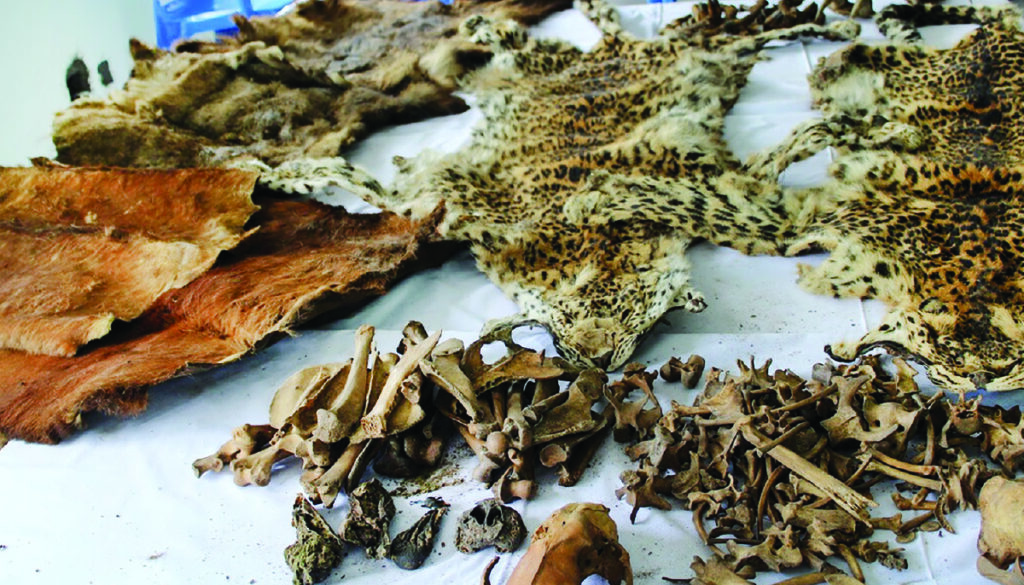 Wildlife crime is one of the most serious environmental problems we face. Ecosystems globally are being upset by loss of biodiversity. The illegal wildlife trade (IWT) is one of the key threats to species across the planet with the list of critically endangered fauna and flora constantly being updated. Below are some of the key facts regarding IWT and wildlife crime in general:
The International Consortium on Combating Wildlife Crime (ICCWC) defines wildlife crime as the taking, trading (supplying, selling or trafficking), importing, exporting, processing, possessing, obtaining and consumption of wild fauna and flora, including timber and other forest products, in contravention of national or international law.
Wildlife trafficking can destroy the natural resources on which national economies and livelihoods depend. It undermines conservation efforts, as well as efforts to eliminate poverty and to develop sustainable economic opportunities for rural communities.
The increased involvement of organized crime groups has changed the dynamics needed to address wildlife crime. As a consequence, law enforcement authorities around the world face an increasingly difficult and complex task, as they seek to scale up their fight against wildlife crime. The activities of these organized crime groups span across national boundaries and continents, and fraud, counterfeiting, money-laundering, violence and corruption are often closely linked with various forms of wildlife crime.
Poorly targeted and misdirected wildlife law enforcement can place undue burdens on rural people and local communities. It can inadvertently weaken much needed support for law enforcement and divert key resources from where they are most needed. As with other forms of crime, wildlife law enforcement needs to be conducted in accordance with national requirements for due process and with respect for human rights, public safety, and the rights of the accused.
The huge profits involved in wildlife trafficking allow criminal networks to take advantage of resource-constrained states. Syndicates often pay handsome bribes to officials that receive modest and often inconsistent wages in a process that deepens corruption and undermines development.
IWT, estimated to be worth in excess of 20 billion dollars per year, is the world's fourth most lucrative trafficking industry after drugs, humans, and weapons, posing a serious threat to the survival of some of our most beloved species as well as the ecosystems on which they rely.
It has been proven countless times by studies around the world, that there is a connection between wildlife trafficking and factors causing biodiversity loss. In particular, illegal wildlife trade has shown to disrupt several functions of a balanced ecosystem. Ecosystems have been degraded because of environmentally harmful methods that have resulted in the elimination of timber wildlife and fish.